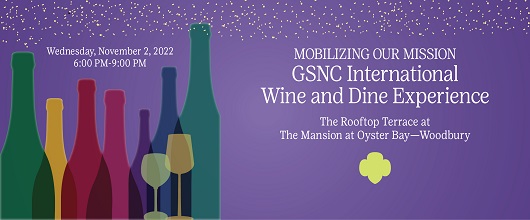 Mobilizing Our Mission
There are many girls in Nassau County that cannot take full advantage of the many Girl Scout opportunities and benefits due to their families limited discretionary time, means of transportation, finances, access to technology, and language or cultural barriers. These are girls with untapped talents and leadership skills who just need opportunities and access to realize their potential.

Girl Scouts of Nassau County is excited to announce its plan to take Girl Scout activities and staff directly to our girls and their families in the local communities in which they live via mobile programming - bringing Girl Scouting to community centers, parks, school yards, house of worship and other public spaces, opening up more times and places for girls and their families to fully participate.
Please support us in bringing Girl Scout mobile programming to every girl in our community.
Mobilizing our Mission
Food and Wine Pairing Fall Fundraiser

Thursday, November 18, 2021
Garden City Hotel
6:00 PM - 9:00 PM