Series
We know you've got a lot going on—soccer practice, band rehearsals, drama club meetings and, oh yeah, that little thing called school. It all keeps you super busy, 24/7.

So we came up with a way for you to create your own Girl Scout experience, one that fits your interests and your schedule.

Just sign up for short series and one-time events on all kinds of topics. You might want to make a robot, learn a new fitness routine, attend an engineering expo, join a canoe-racing team, polish your anime and manga skills, become a jump-rope master, develop a plan to pay for college, learn how to work on cars, meet college students who can give you the inside scoop on what to expect when you arrive on campus, explore cool careers, and get your hands floury in a cupcake baking workshop… well, you get the idea!

There are tons of fun things to do in Girl Scouts—and now it's easier than ever to work them into your super-charged life.
Ceremonial Unit
Are you a girl who wishes to show her pride and patriotism while honoring her Girl Scout Promise? If you answered yes, then the Ceremonial Unit would be a great way to make friends who want to also.
Members of the Ceremonial Unit participate in flag ceremonies and act as honor guards at Girl Scout events including the Gold Award Ceremony, Annual Luncheon and GSNC Annual Meeting. Other opportunities include sporting events, parades and a whole bunch of fun community events.
WHO: Girls Grades 3-12
For more information, contact Customer Care at customercare@gsnc.org. 
Chorus
Formed in 1988, the Girl Scouts of Nassau County (GSNC) Chorus is a youth vocal group who travels throughout Nassau County and the surrounding metropolitan area performing Girl Scout songs, as well as patriotic and holiday themed music. The GSNC Chorus is comprised of 50 young ladies who range in Girl Scout age levels from Brownies to Senior Girl Scouts.
The GSNC Chorus is open to girls from Nassau County in grades 3 -11. Girls will be asked to audition. All auditions are done acapella. Girls interested in auditioning need not be registered as a Girl Scout, but they must agree to join if selected. While prior experience is not required, the application form asks for information on the girl's previous experience in singing, performing, playing an instrument or reading music.
For more information, contact Customer Care at customercare@gsnc.org. 
Media Girls
If you are a Girl Scout who is outgoing, willing to smile on cue, likes having her photograph taken, and is willing to receive training in how to deal with the media, then you can be a Media Girl.
Girl Scouts of Nassau County has developed this Series Pathway that offers the opportunity to participate in media events. This could be a press conference announcing something new at GSNC. It could be a photo shoot, a newspaper, radio or television interview or a service project that is expected to get publicity. All of these activities require a "girl face" to deliver the message or tell the Girl Scout story.
For more information, contact Customer Care at customercare@gsnc.org. 
Girl Speak
Do you want to change the world? Then Girl Speak is for you! You may be concerned about issues such as bullying at your school, the needs of a local food pantry, body image, homelessness, international cooperation, and world peace. Girl Speak can help you to connect with other girls who feel passionate about improving the world, gain support from them and reach out to others to share your vision.
For more information, contact Customer Care at customercare@gsnc.org. 
 
Robotics
Girl Scouts of Nassau County (GSNC) using the FIRST robotics program introduces girls to the exciting worlds of science and technology in a fun and inventive way. Each year the FIRST program challenges teams to find a solution for a real-world issue through research, critical thinking and imagination. By being part of a GSNC robotics team girls develop valuable life skills, discover exciting career possibilities and realize that they can make a positive contribution to society. 
We offer three different levels of robotics to our girls:
Junior FIRST LEGO League (Jr. FLL) for 6-9 yrs. olds,
FIRST LEGO League (FLL) for 9-14 yrs. olds and
FIRST TECH Challenge (FTC) for high school age girls. 
Volunteer to be a Coach or Mentor: GSNC is always looking for adult volunteers to be coaches and mentors.  As a coach or mentor you will guide girls through the challenges of the FIRST robotics program and celebrate their success in their STEM journey. You do not need any previous STEM skills or knowledge but be willing to acquire some basic knowledge of the programming environment and LEGO robot building, OR recruit others with specific knowledge.

For more information, contact Customer Care at customercare@gsnc.org.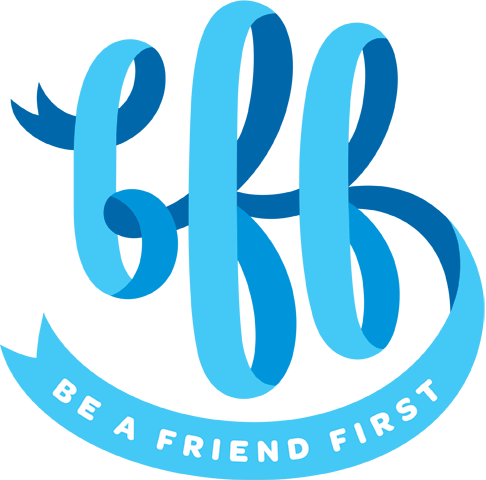 Be a Friend First

When girls are mean, you often don't see anything at all. But you can feel it. The cliques. The eye rolling. The taunting. The rumors. 
It may not look like it, but it's still bullying. Right now, when girls are bullied, almost no one intervenes.
It's time to be part of the change. Sometimes, when girls stand up for one another, the bullying stops immediately. Like, within 10 seconds! BFF (Be a Friend First) gives you the tools you can use to feel safe at school, online, and everywhere in between.
BFF teaches middle school girls to recognize bullying. To resolve conflicts. To boost confidence. To deal with mean girls and cliques. To be a better friend. To have better friends. To find the right words to stop bullying—once and for all.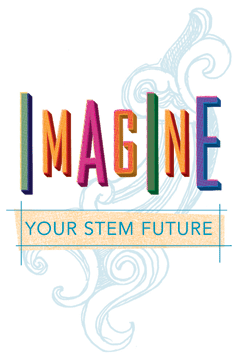 Imagine Your STEM Future
Would you like to someday work in an ocean-side lab finding new ways to turn waves into clean energy? Or create an alternative universe that can show people how to treat the planet better? Or design a new public park in an old, unused space?
Then check out a series that shows you where a science, technology, engineering, and math (STEM) career can take you!
Imagine having a career that lets you be creative, active, and well paid, and empowers you to make the world a better place.
Learn about this and more in Imagine Your STEM Future, a career-and leadership-development series for high school girls.