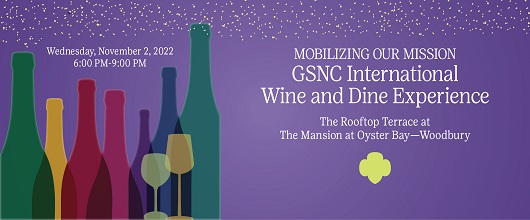 Special Fund Development Events
Every year, Girl Scouts of Nassau County hosts multiple events and fundraisers.
All special events are supported by local corporate sponsors and are organized by a volunteer-driven committee of local business professionals and community leaders. Please consider making a powerful difference in girls' lives by supporting one of the events in your community.
Sponsorship Opportunities
Girls Go the Distance Family FunDay
Sunday, April 22, 2017
10:00am–1:00pm
Old Bethpage Village Restoration
All funds generated from Girls Go the Distance benefit GSNC's Healthy Living Initiatives to help GSNC develop and provide engaging activities that inspire girls to learn how to integrate all aspects of being healthy physically, emotionally and socially into their daily lives.
Learn about our sponsorship opportunities.
Thank You to our Corporate Sponsors
Thank You to our Community Sponsors
 

Cook Maran & Associates


NY Community Bank Foundation