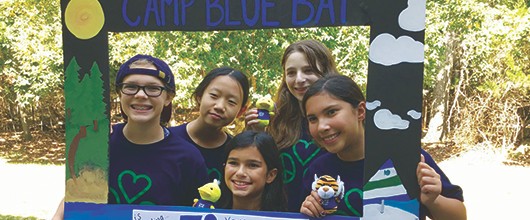 Council Camping Programs
Never been to camp and want to check it out? Been camping with your troop and craving more? We have a Council Camp opportunity for you!

No training required, all meals provided! Experiencing the outdoors can be easy and fun! Thanks to our many dedicated volunteers, our Council camp programs are hugely popular.
Individual Girl Opportunities include transportation from the Girl Scout Service Center to camp and back—we provide the volunteers. 
For Troop Opportunities,you provide the girls and adult coverage—we will do the rest! 
Parent/Child Overnights are just for you and your daughter(s).
There are always new programs being offered. Be sure to check back often for the most up-to-date list and registration information or log on to the OLC to view upcoming camp opportunities and request notifications.
Looking for something special to do with your daughter? We have planned a program designed for you to spend quality time together. You and your daughter will have free time to explore the camp, make new friends and participate in scheduled activities based on the level of scouting for the weekend.
Choose to arrive Friday evening or Saturday morning, limited to 56 per weekend, participants will stay in one of the Troop Houses. All meals will be served in the Activity Building.
Who: Daisy, Brownie & Junior Girl Scouts and Mom/Guardian
Dates:
January 13-15, 2017
Brownie Winter Wonderland Science Stuff 
(at capacity)
February 3-5, 2017
Junior Minute to Win It Challenges
March 3-5, 2017
Daisy Carnival Fun
(at capacity)
March 31-April 2, 2017      
Brownie Birds and Flowers of Spring
(at capacity)
Cost: $45 per person (Includes Friday evening snack, Saturday Breakfast, Lunch, Dinner, evening snack and Sunday Breakfast)
Register: Download the Mommy & Me Winter Series Flyer/Registration Form.
Questions: Contact Laura Bissett-Carr at 631.604.2201.     
 
Camp Blue Bay Summer Adventures Troop Camping
"A program designed especially for your Troop!"
Feel a little nervous about camping? Not sure it's your "thing," but, your Troop is excited and the girls would love to camp together in the summer time? Not to worry, we have the solution.
Summer Adventures allows your Troop to take advantage of the activities offered at summer camp, including swimming, boating, nature, arts & crafts, campfires and more. We make it easy. Once registered, we will design a program especially for your Troop. Troops only need to have one adult per each 8 girls attending and no training is required.
When you arrive, a summer staff member will greet you, assist your group in settling in and be with you throughout your stay to guide you through the activities. No need to worry about food; all meals will be served in the Dining Hall. Accommodations are in tents (4 girls per tent) or dormitory style indoors (12 girls to a room)
Who: Girl Scout Troops Brownie – Ambassador
One adult needed for each eight girls - No training required
Dates: View the Summer Adventures Availability Chart for available dates.
Cost: $100 per person
$25 per person non-refundable deposit required to register.
Balance due June 1, 2017.
Registration:
Will be on a first-come first-served basis by submitting the required non-refundable deposit and Summer Adventures Troop Camping Registration Form.  
Tentative Schedule
DAY 1
4:00pm Arrive, Check in & Move into Unit
5:00pm Welcome and Orientation
6:00pm Dinner
8:00pm Evening Activity
DAY 2
8:00am Breakfast
9:00am Program Activities & Swimming
12:30pm Lunch
1:30pm Trading Post
3:00pm Program Activities & Boating
6:00pm Dinner
8:00pm Campfire & S'mores
DAY 3
8:00am Breakfast
9:00am Program Activities
11:00am Depart